Page 1 of 58
Welcome to the exciting graphic story of Snake Eyes!
This adventure graphic story is a blend of action and romance, revealing the personal life
of US Air Force pilot, Captain Tom "Snake Eyes" Graham. Below is the first page. The buttons
below the web comic page will allow you to navigate through the entire story. Please be patient,
it takes a little while to down load if you are on dial up, but it is worth it!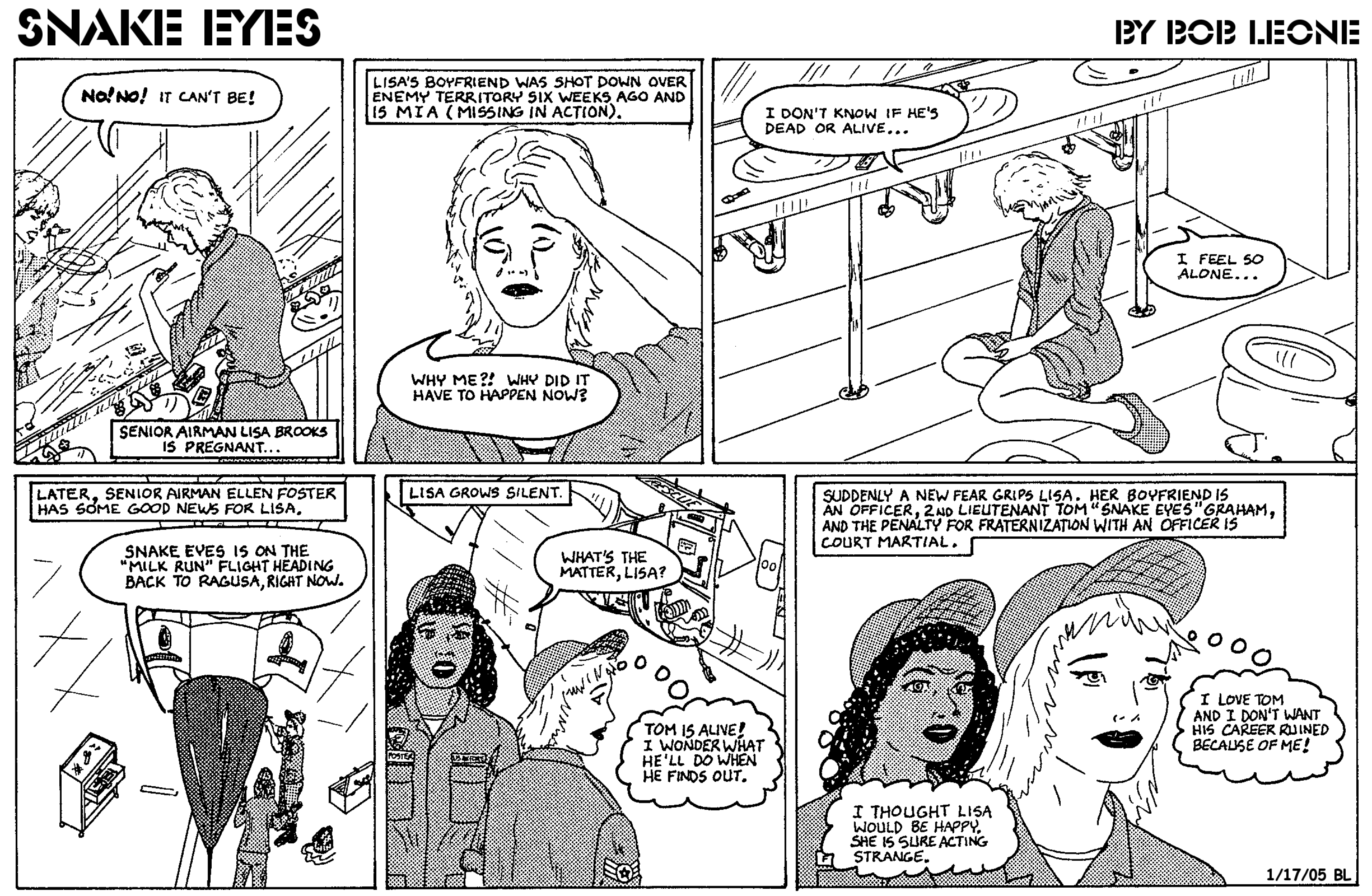 NEXT PAGE
If you have any comments and/or suggestions please e-mail me at:
bobleone@Rocketmail.com

HOME
© 2005 Aim Higher Books